Since 2014, I have been the host of Quilting Arts TV. I was also a guest on the show several times while Pokey Bolton, the founding editor of Quilting Arts magazine, was host. QATV is shown on more than 400 PBS stations across the U.S., and showcases the work of expert art quilters who explain and teach innovative surface design, construction, embellishment, and hand and machine stitching techniques. Novice and professional art quilters alike can learn something new from the wide variety of topics explored on the show.
We shot Series 3000 – my 16th series – in July 2023.

Think you'd make a great guest? Or know someone who would? E-mail me and tell me why! We love fresh faces and new ideas. 
Photos of  many of our guests are shown below. To see more photos, check out my
QATV Pinterest Board
.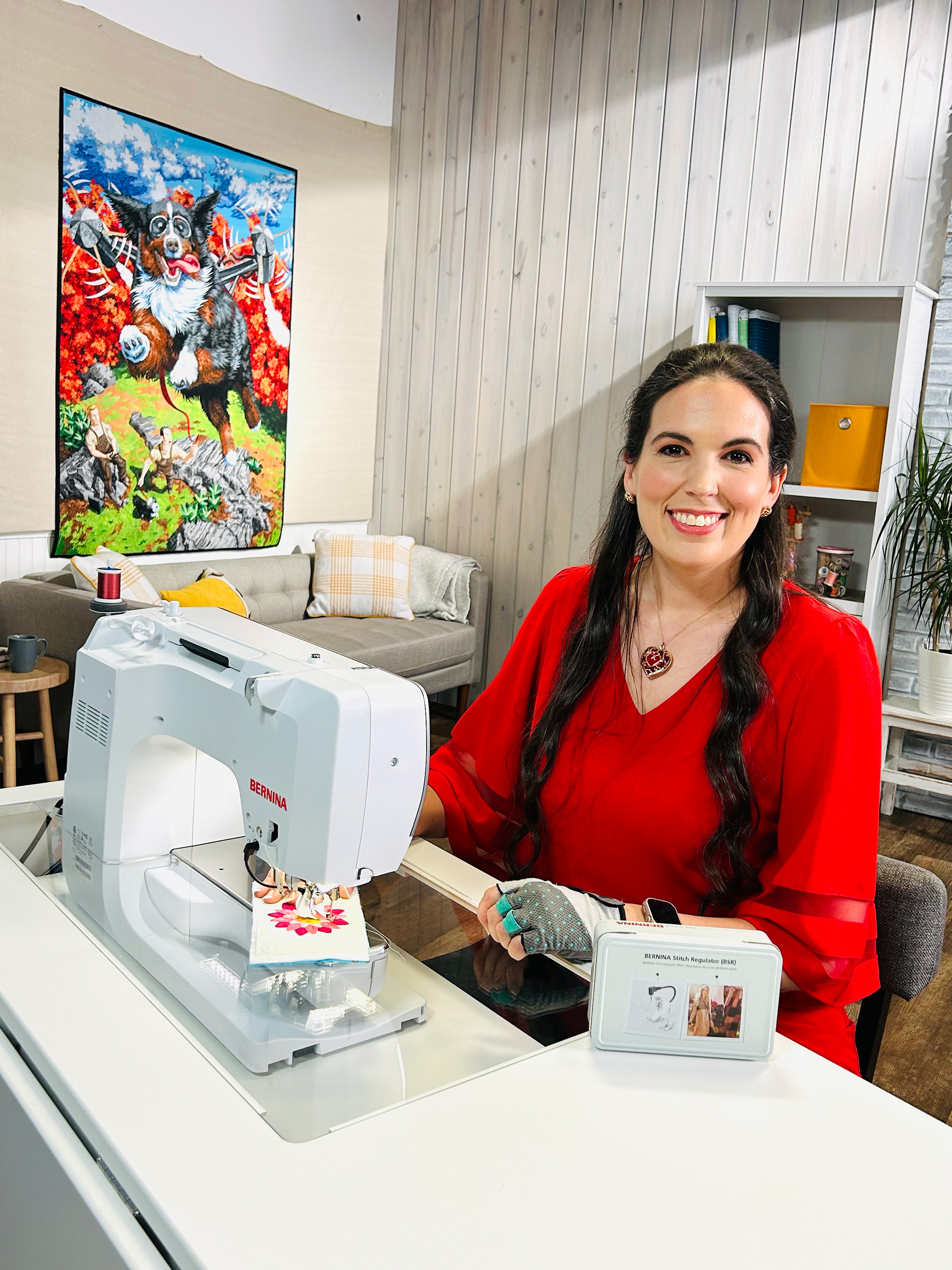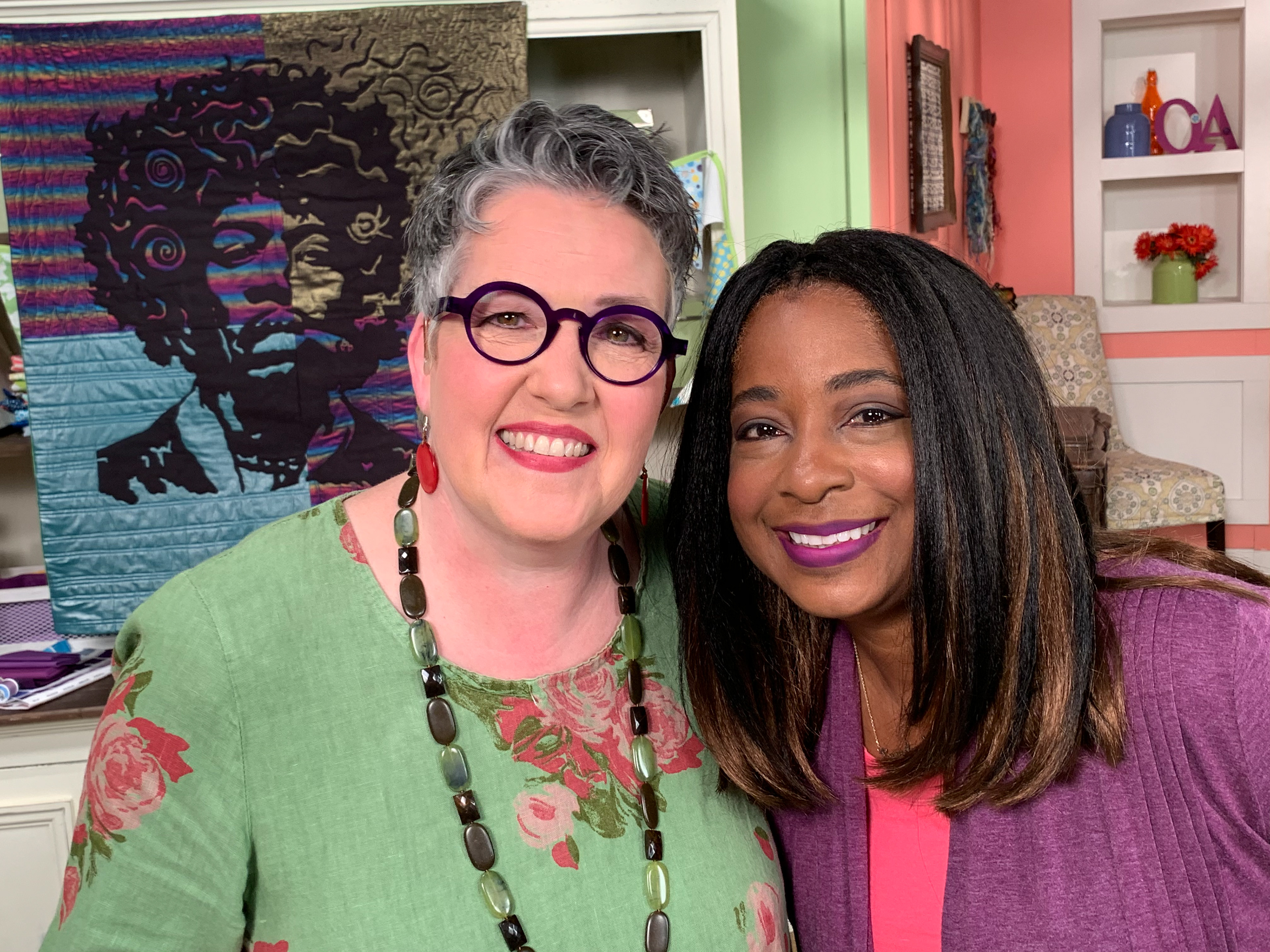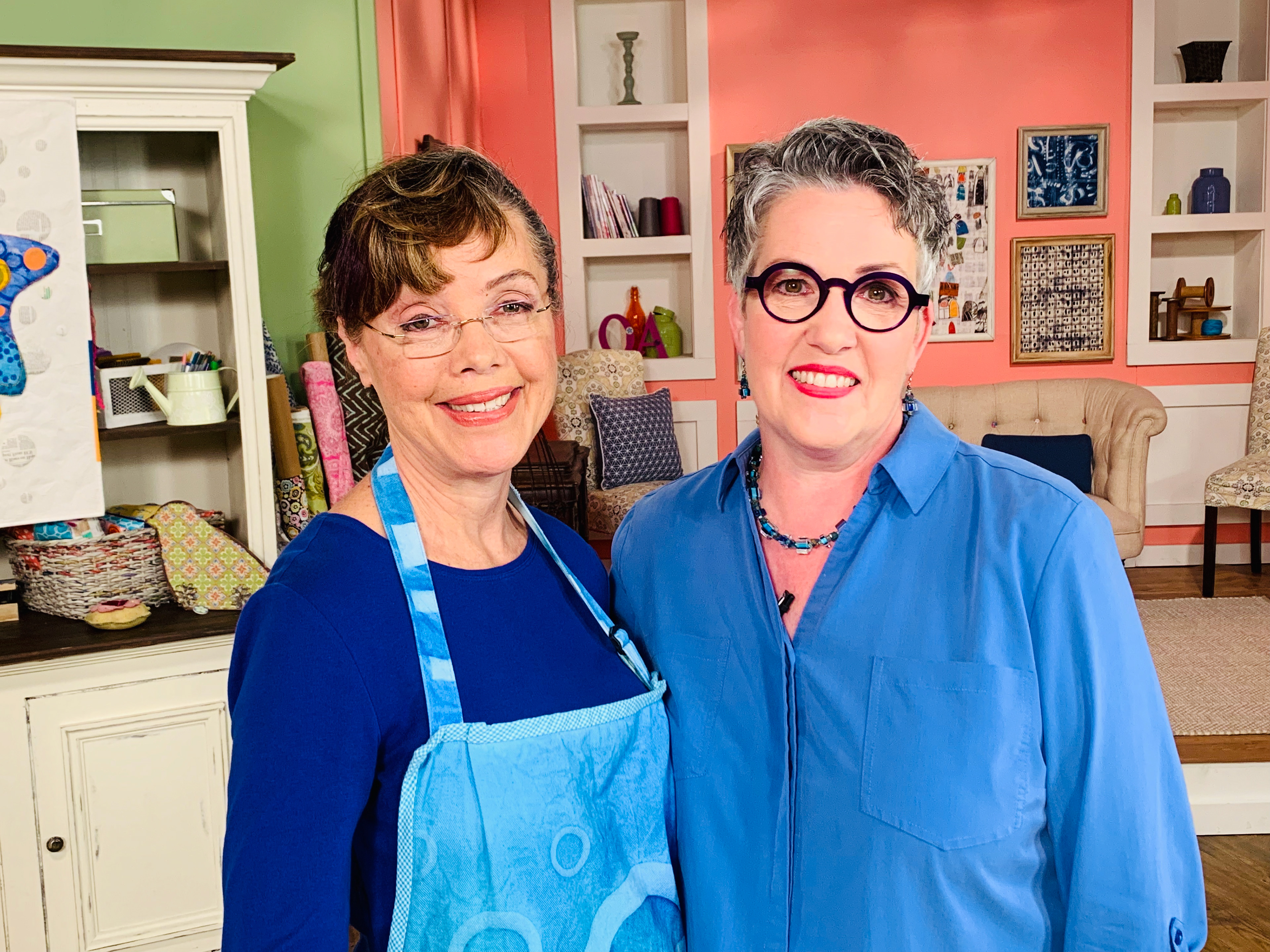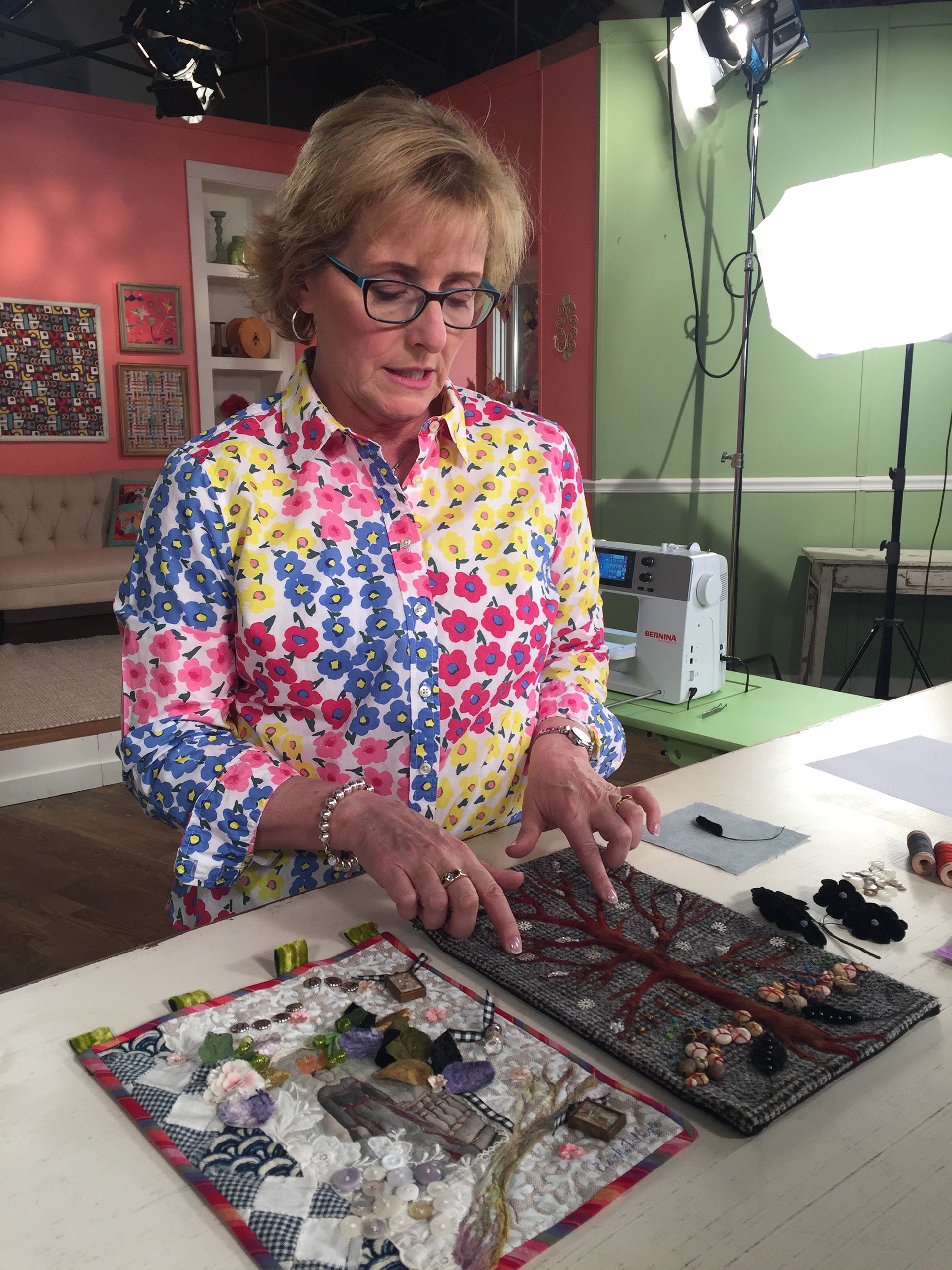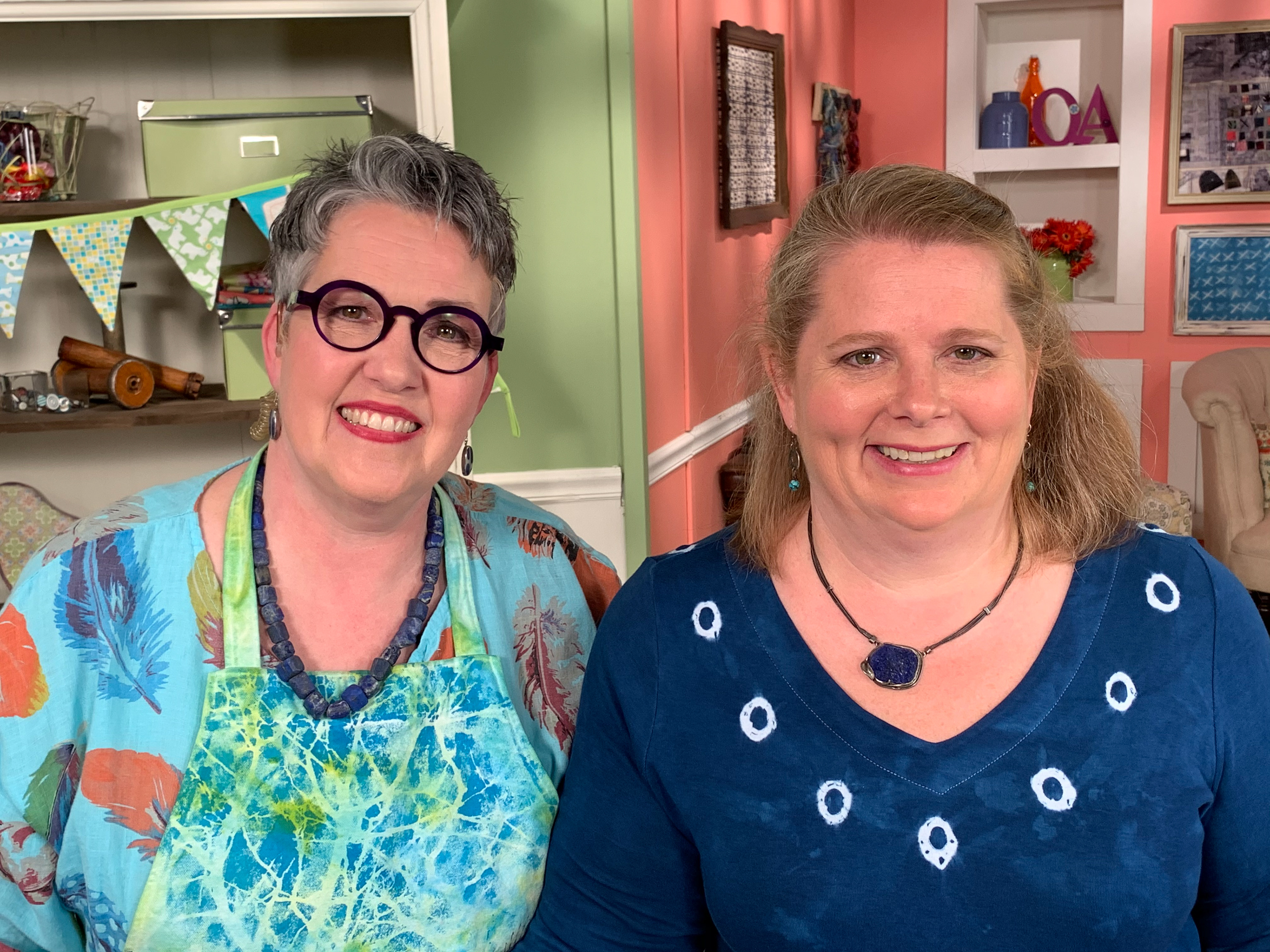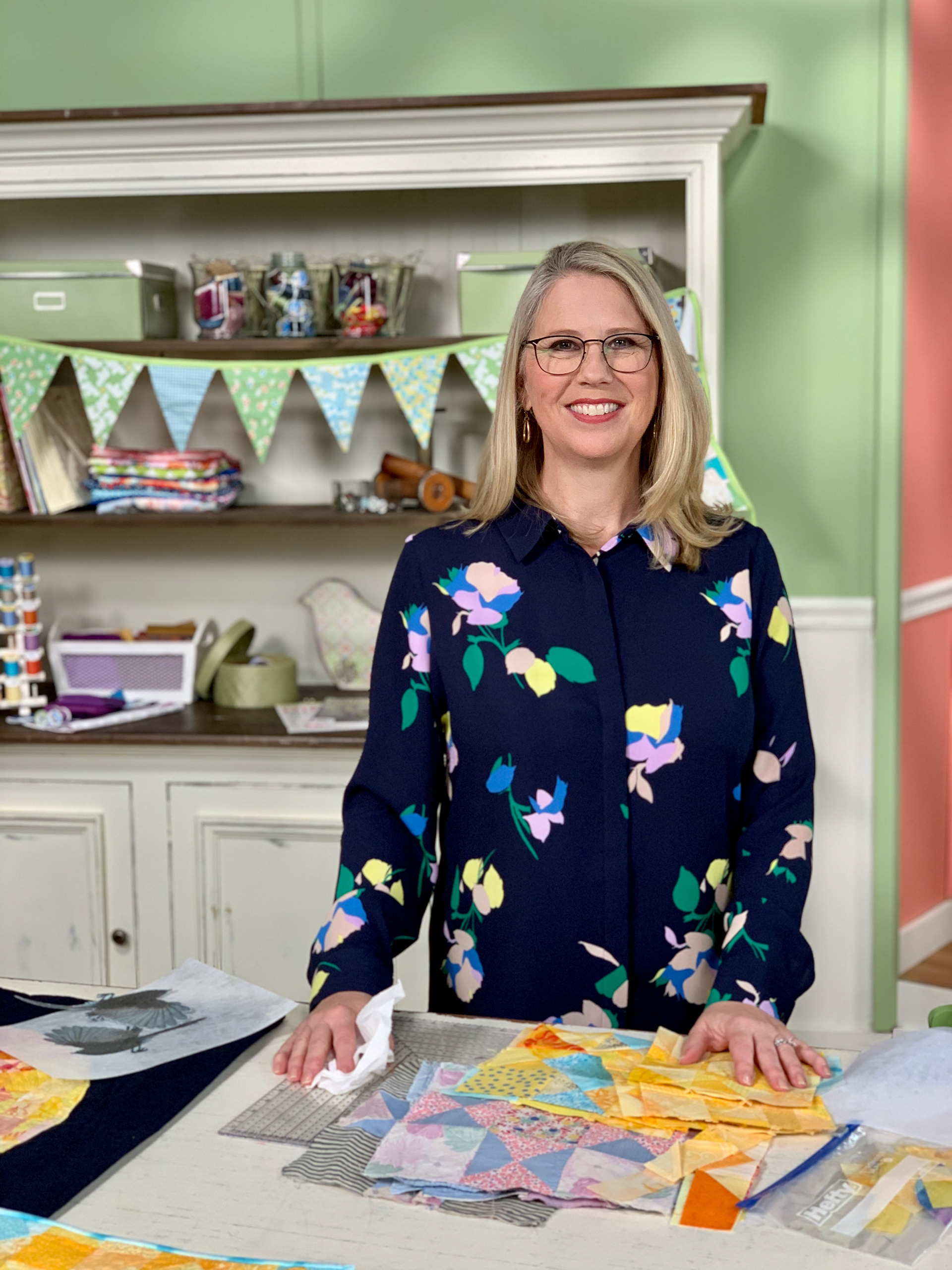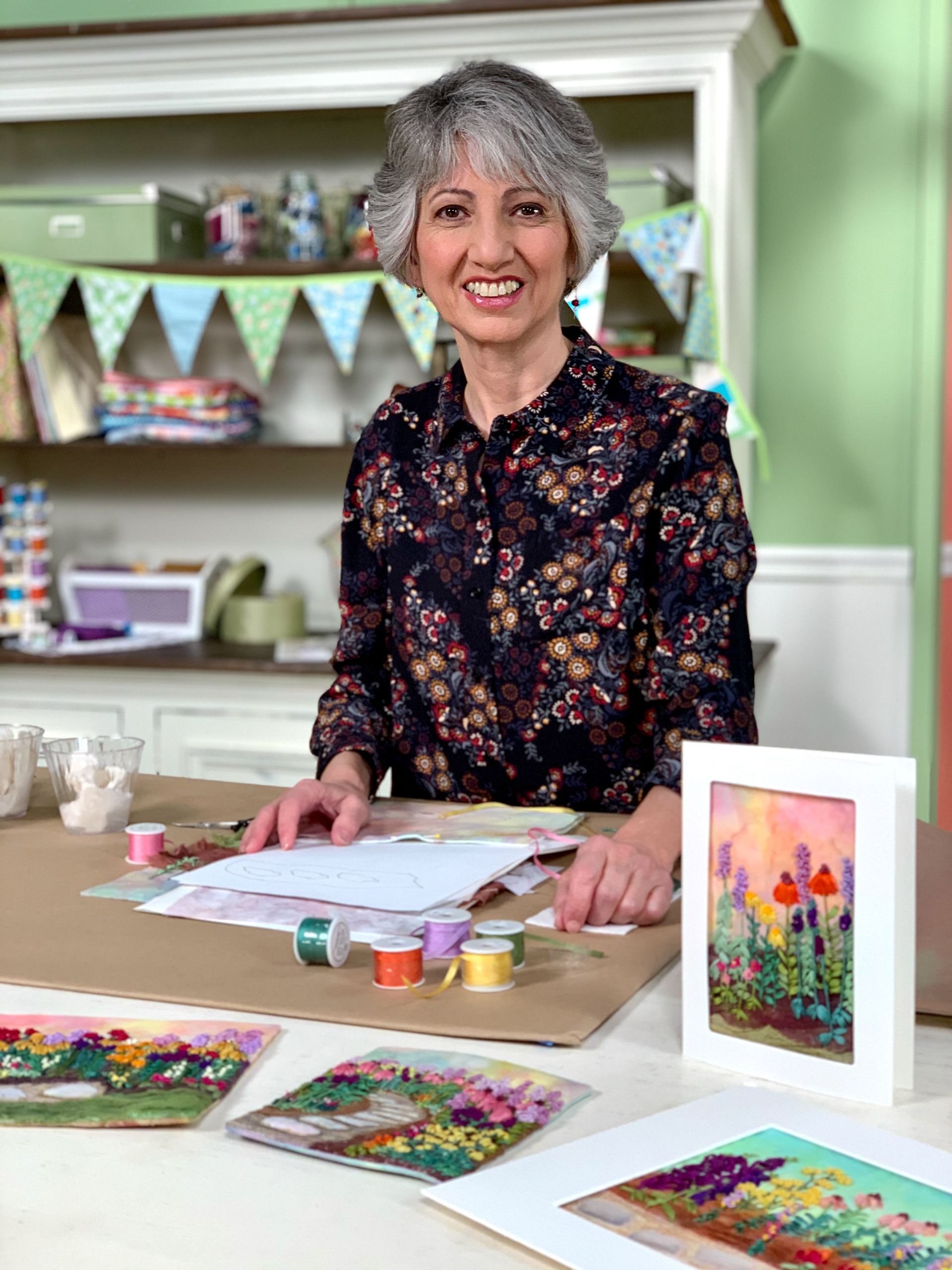 "

Just a note to tell you how marvelous you are! In addition to being a talented and creative artist, you are an excellent teacher. You are articulate and able to explain techniques in a manner which is easy to understand. Your passion for quilting and art is evident. Also, you have a lovely television presence, relatable and pleasing. I am a retired physical therapy professor and a 'wunnabe' artist … You are truly inspiring, and I find vicarious satisfaction in watching you create. Thank you for your part in making Quilting Arts one of the few jewels on television."

–

Emilie Aubert
"I discovered your Quilting Arts program on the TV while I was recovering from an operation. I am now addicted and make sure that I am up by 7 a.m. to watch (on PBS).… Keep on creating! Your art and that of your guests are a real delight!  – Audrey Fortier, who only mends and replaces zippers

"I want to reiterate how much I am enjoying your shows on Create TV! Sometimes, if it works out, I watch them three times a day – early morning, midday, and afternoon.

You really allow your guests to be the star of the show – at the same time, asking pertinent questions and making comments for clarity to your viewers.

I am not a traditional quilter but I love to sew and I enjoy the variety of art techniques that you present as they are applicable to smaller projects that I am more likely to tackle. 




…

I hope your show continues and that you continue to find such interesting and diverse artists and techniques. You have a great TV personality and presence."

– Bea

from

Sarasota, FL